The Best Solutions
At Dynamic Solutions Group we take tremendous pride in our partnerships with the leading IT Solution Providers to ensure that we bring only the highest quality solutions to our clients. Our partners provide our team the tools, training resources and high-level support needed for a deeper understanding of their products and solutions. Allowing us to provide the solutions to meet your unique requirements and help you meet and surpass your business goals.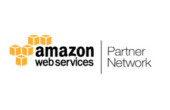 APN Consulting Partners are professional services firms that help customers design, architect, build, migrate, and manage their workloads and applications on AWS. Consulting Partners include System Integrators, Strategic Consultancies, Agencies, Managed Service Providers, and Value-Added Resellers.
The Apple Consultants Network is a trusted community of certified, independent consultants. Members are qualified professionals with expertise in developing customized Apple and third party solutions to fit your needs. These consultants can provide an invaluable resource to your business whether you chose to outsource your IT services or augment your existing technical staff. Get past the technical obstacles and enjoy peace of mind by hiring a member of the Apple Consultants Network. Learn more…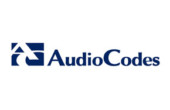 AudioCodes Ltd. designs, manufactures and sells advanced Voice over IP and converged VoIP and Data networking products and applications to Service Providers and Enterprises. AudioCodes' products are deployed globally in IP, Mobile, Cable, and Broadband Access networks, as well as small, medium and large Enterprises. The company provides a diverse range of innovative, cost-effective products for converged VoIP and Data networks including Media Gateways, Enterprise Session Border Controllers (E-SBC), Residential Gateways, Multi-Service Business Routers, IP Phones, Mobile VoIP Clients, Media Servers and Value Added Applications.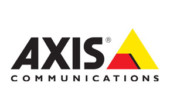 Axis is the market leader in network video and a driving force behind the shift from analog to digital video surveillance, which paves the way for a more secure, smarter and safer world. Offering network video solutions for professional installations, Axis' products and solutions are based on an innovative, open technology platform.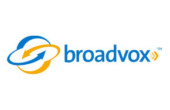 Broadvox is a leading nationwide provider of Business Communications. Helping businesses of all sizes succeed through cloud-based communications, applications, and high-quality broadband connections. Broadvox has been a leader in VoIP for more than a decade. Trusted by IT Professionals and businesses. Innovative, customized solutions. Proven reliability with 99.999% call quality and uptime. Fully featured VoIP with bottom line savings.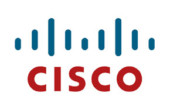 Cisco (NASDAQ: CSCO) enables people to make powerful connections-whether in business, education, philanthropy, or creativity. Cisco hardware, software, and service offerings are used to create the Internet solutions that make networks possible-providing easy access to information anywhere, at any time. Learn more…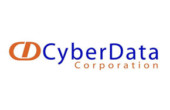 Founded in 1974 in Monterey, California, CyberData Corporation is a leading OEM design and manufacturing firm with more than 37 years of experience. Specialists in IP Endpoints for the VoIP marketplace,VoIP and POS (Point-of-Sale) connectivity solutions, and POS protocol conversion technologies. Placing special emphasis on developing and manufacturing well thought-out products which provide outstanding quality, functionality, design and durability. CyberData products have an unsurpassed reputation for ease-of-use, reliability, and connectivity.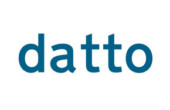 Founded in 2007, Datto is changing how companies protect their information. Datto systems are scalable and offer a full spectrum of solutions that can satisfy both the small business owner and large enterprise businesses. Datto's innovation has allowed the company to provide industry-leading solutions. Datto's team of passionate individuals is dedicated to Datto's mission of providing the world's best backup and disaster recovery solutions that provide complete end-to-end business continuity.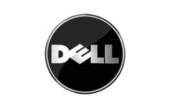 For more than 20 years, Dell has revolutionized the industry to make computing accessible to customers around the globe, including businesses, institutional organizations and individual consumers. Because of Dell's direct model—and the industry's response to it—information technology is more powerful, easier to use and more affordable, giving customers the opportunity to take advantage of powerful new tools to improve their businesses and personal lives.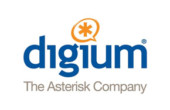 Digium Inc., the Asterisk® Company, created, owns and is the innovative force behind Asterisk, the most widely used open source telephony software. Since its founding in 1999, Digium has become the open source alternative to proprietary communication providers, with offerings that cost as much as 80 percent less. Digium offers Asterisk software free to the open source community and offers Asterisk Business Edition and Switchvox IP PBX software to power a broad family of products for small, medium and large businesses. The company's product line includes a wide range of hardware and software to enable resellers and customers to implement turnkey VoIP systems or to design their own custom telephony solutions. Learn more…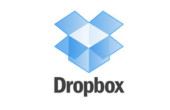 Millions of people use Dropbox at work. With Dropbox for Business, get the power and security of Dropbox plus robust admin controls, dedicated support, and all the space you need.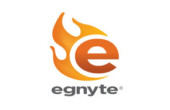 Headquartered in Silicon Valley, CA, Egnyte was founded to deliver revolutionary solutions to address the complexities and costs associated with the development and growth of information infrastructure faced by corporations and large organizations. In 2008, Egnyte launched Cloud File Server to provide on-demand infrastructure services to small, medium and large businesses looking to outsource their IT infrastructure. Egnyte has continually received acclaim and recognition from leading news media.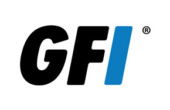 GFI is a leading software developer that provides a single source for network administrators to address their network security, content security and messaging needs. With award-winning technology, an aggressive pricing strategy and a strong focus on small-to-medium sized businesses, GFI is able to satisfy the need for business continuity and productivity encountered by organizations on a global scale.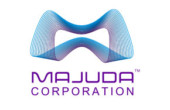 Call Recording and Quality Management Software Solutions for small, medium and enterprise size businesses. Majuda provides a range of innovative, cost-effective products including call recording, quality management, screen capture and agent scoring. Majuda's product software architecture is built on Microsoft Silverlight technology, which makes it flexible and customizable for specific customer environments.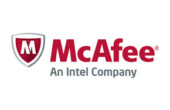 McAfee proactively secures systems and networks from known and as yet undiscovered threats worldwide. Home users, businesses, service providers, government agencies, and our partners all trust our unmatched security expertise and have confidence in our comprehensive and proven solutions to effectively block attacks and prevent disruptions.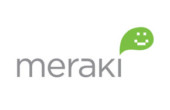 Meraki brings the benefits of the cloud to edge and branch networks, delivering easy-to-manage wireless, switching, and security solutions that enable customers to seize new business opportunities and reduce operational cost. Whether securing iPads in an enterprise or blanketing a campus with WiFi, Meraki networks simply work. Learn more…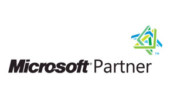 Gold Certified Partners represent the highest level of competence and expertise with Microsoft technologies, and have the closest working relationship with Microsoft. At this level, we have access to the resources and support your business needs to stand out in the marketplace. Learn more…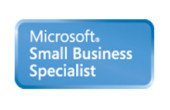 Like most small business owners, you'd rather spend more time on your business, and less time on your technology. A Microsoft Small Business Specialist can help your business thrive. Every Microsoft Small Business Specialist has gone through training to help them better respond to the special technology needs of small businesses. Learn more…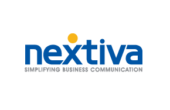 Nextiva is more than just a cloud-based phone service provider. They are dedicated to helping you run your business efficiently and profitably – from anywhere, anytime. Nextiva has a "work hard, play hard" attitude, which means they love to have fun, yet they're passionate about their jobs and delivering your business with exceptional service.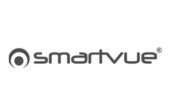 Smartvue makes the world a safer place with amazing cloud video surveillance technologies that are elegantly simple. The company has protected organizations worldwide including Google, Rolls Royce, Holiday Inn, Nissan, and the Masters Golf Tournament. Smartvue has been honored with Best of Show and Innovations awards at CES, Mobility Awards, the Security Today Reader's Choice Award, and the MacWorld Innovation Showcase. It has been highlighted in Forbes, Fast Company, and Wired Magazines.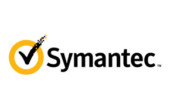 Enterprises and consumers need to keep their infrastructures up and running 24×7. They need to be able to access information anytime and anywhere. That means that their critical systems must be up and running all the time. Symantec is focused on helping customers protect their infrastructures, their information, and their interactions.
Twilio powers the future of business communications, enabling phones, VoIP, and messaging to be embedded into web, desktop, and mobile software. Taking care of the messy telecom hardware and expose a globally available cloud API that developers can interact with to build intelligent & complex communications systems. As your app's usage scales up or down, Twilio automatically scales with you. You only pay for what you use – no contracts, no shenanigans.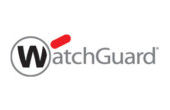 Since 1996, WatchGuard Technologies has provided reliable, easy to manage security appliances to hundreds of thousands of businesses worldwide. Their Firebox X family of unified threat management (UTM) solutions provides the best combination of strong, reliable, multi-layered security with the best ease of use in its class. All products are backed by LiveSecurity® Service, a ground-breaking support and maintenance program.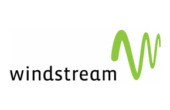 Windstream Corp. (Nasdaq: WIN) is a leading provider of advanced network communications, including cloud computing and managed services, to businesses nationwide. The company also offers broadband, phone and digital TV services to consumers primarily in rural areas. Windstream has more than $6 billion in annual revenues and is listed on the S&P 500 index.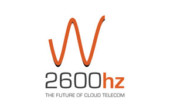 Kazoo, the 2600hz platform equips companies of all sizes with an API-driven cloud infrastructure to support communication service. Designed for the ever-expanding cloud, it scales to flexibly match any enterprise environment with carrier-grade reliability. Providing communications services to sheriff departments, 911 centers, insurance providers, entrepreneurs, IT geniuses, carriers, growing businesses, non-profits, professors, universities, developers, device manufacturers, resellers, government departments, and much more.